"I was standing in the gymnasium, assigned to shoot a team photo, waiting for the guy from the bigger paper to show up and figure out the posing and lighting because I didn't know what to do, or how I should do it."
Yep, that was me throughout most of my photography career until about 2008, but it's not now.
You see, I was like so many photographers. I thought mastering the "basics" (shutter speed, aperture, ISO) made me a professional photographer. And, by definition, I was a professional, working full-time shooting and writing.
But when the photographers from bigger papers showed up to shoot the same thing, they would ask me how I wanted to shoot it and I would say, "It's alright. You can set it up."
I didn't know what to do. I knew there were professional ways and systems, but I had no idea what they were. I had only the raw inkling of a photographic vision. I knew what shutter speed, aperture and ISO did, but not really.
I was taking guesses at exposure. I didn't understand light or flash, and so I couldn't manipulate it or the craft to achieve a specific vision.
I would shoot event after event, landscape after landscape, seeing and feeling beautiful things that would never translate into much more than a nice picture -- a well-rounded visual documentation.
And posing? Nobody did posing anymore and it wasn't worth learning. At least that was the excuse I made up.
At times I felt like a fraud, an imposter. I was afraid people would see I didn't know how to professionally arrange or light anything.
People kept saying, "Oh you take such nice pictures," and "Wow that camera must take great pictures."
But inside I knew I could do better. I wanted more — from my gear, from photography, from myself.
I used to think, "If only I could afford the better camera, the better lenses, the best flash, my pictures would be so much better."
I tried the gear solution, but it didn't work.
I thought maybe if I just kept shooting, after thousands of pictures I would magically "get it," like the great masters must have. (Hint: The masters had mentors and teachers).
I also tried seminars, books and even had a course on black-and-white photography in college, when I already thought I knew a lot. But none of the things I heard, read or did really stuck like glue to what I was doing. I didn't really understand the big principles, like "learn to see light."
"Ok, I need to learn to see light. But how exactly? Where's the step-by-step, hand-holding tutorial?" There wasn't any.
I had gone through a similar phase when I tried to learn magic. At first, it was about buying gimmicks and learning how to use them to perform effects.
But I didn't want just cheap effects. I wanted to do real magic, with real objects, for real people, without any strings or gimmicks.
What I found worked amazingly in magic was the same for photography: learning and mastering a few key principles. Then, with those principles, I could create numerous variations.
I remember the first studio job I applied for. I thought with years of experience in photojournalism, and my knowledge of -- again -- shutter speed, aperture and ISO, it would be easy. They rejected me.
But after quitting the paper and years of freelancing as a copy editor, the nagging, burning ember of my passion for photography took over. I was determined to make a career out of photography.
Here's what I did to make my work valuable:
I admitted I didn't know what I didn't know.
I submitted to learning from others, not my own devices.
I committed to putting in the time and work to master the principles.
I followed the rules until I could walk on my own.
It sounds simple. But your instinct as an artist is probably telling you to ignore the rules, be free-spirited and try to figure everything out yourself, the easy way.
Here's what I know:
What you're trying isn't working, or you wouldn't be here.
The rules are simple, but millions of photographers keep ignoring them and keep struggling.
You won't magically learn the secrets just by doing more photography.
Much of the information out there, like the exposure triangle, is actually ineffective. If it weren't, you wouldn't be here.
First, let me thank you and say I'm glad you've taken this step to my website, but there's another step.
With my help, you'll be able to:
Understand and use exposure to get the results you want consistently, on purpose.
See and understand light like a photographic artist.
Skip years of struggling with the exposure triangle.
Catapult your photography to the next level.
Become more valuable as a photographer in the marketplace.
I went from not understanding exposure or flash, getting rejected from all of my studio applications, to becoming a valuable assistant/second shooter, booking $4000+ weddings and working with fun clients, like Widmers Cheese Cellars, Mandel Group, Horicon Chamber of Commerce, American Family Insurance, a Milwaukee news anchor, and taking more joy in my personal work.
So why do just teaching? Actually, I enjoy teaching photography more than the business of photography, and it's important.
Contact me today for a free planning session and to start your 1-on-1 training. There's no contract, no commitment. Just as much training as you want until you master exposure and the basics of light. We can meet in person or over video chat.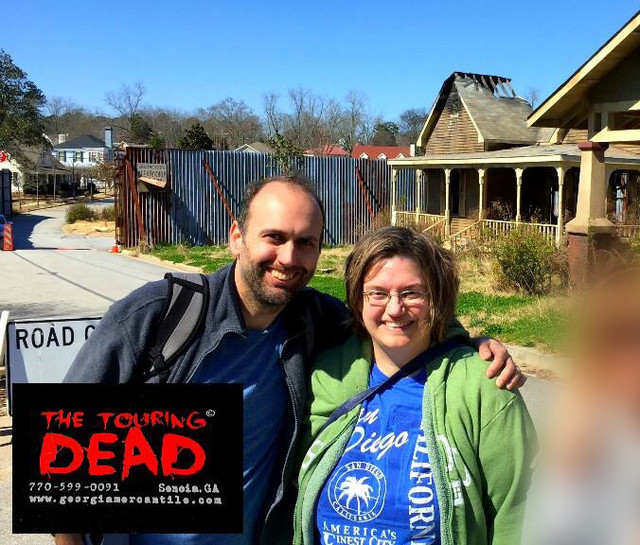 Experience
Three-time Wisconsin Newspaper Association award-winning photographer and writer, including 2nd place for general news photograph in his category in the 2008 WNA competition judged by other newspapers.
6+ years of newspaper photojournalism experience, photographing everything from accidents to meetings, state high school sports, and regular community and sporting events, as well as writing and designing for the paper.
6+ years as a solo wedding photographer.
Former photographer for American Wedding Group (The Pros, Wedding Bug) and Edward Fox Photography.
Trained with Jerry Ghionis, widely considered one of the top 5 wedding photographers in the world, as well as Doug Gordon and Moose Peterson, who along with Mr. Ghionis are Nikon Ambassadors.
Photographed in places such as Denali National Park as well as Badlands, Grand Teton, Yellowstone and Great Smoky Mountain National Parks. His clients have included Widmers Cheese Cellars, Mandel Group, American Family Insurance and the City of Horicon, among many wedding and portrait clients.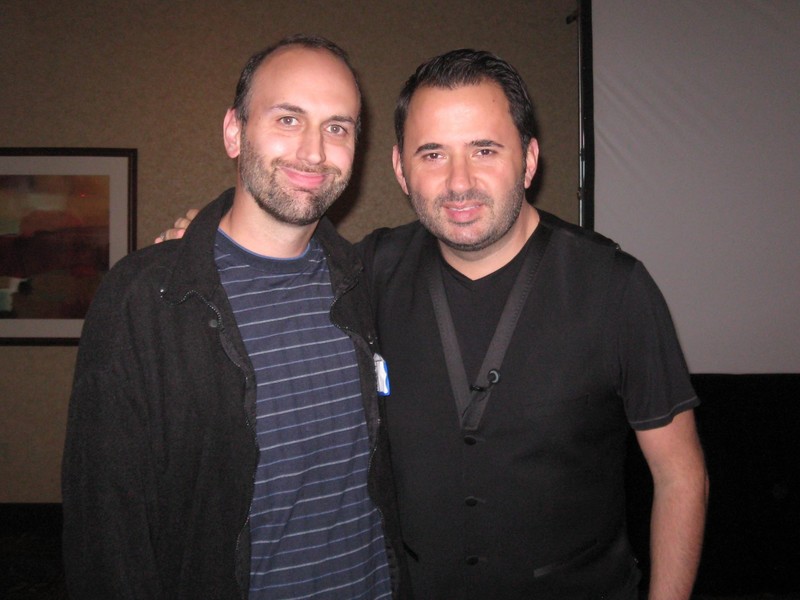 Me with one of the most highly regarded wedding photographers and photography educators in the world, Jerry Ghionis (on the right ;-D).
Photography background
I'm from Sheboygan, Wisconsin, and hold a bachelor's degree with honors in writing from Lakeland College. I've had poetry published in Phantasmagoria and Wisconsin Review as well as photography in numerous publications. In 2014, I was featured on the cover of Local Leben magazine, which covers local life in the Beaver Dam, Wisconsin area.
You might understand more about my penchant for glamour and classical photography when you consider what I did for my first six years as a professional photographer.
From 2004 to 2010, I worked as a photojournalist/reporter for the Dodge County Pionier in Wisconsin, where I was an innovative photographer, page designer and writer, winning Wisconsin Newspaper Association awards in those categories in 2007 and 2008 (click here; General News Photo, Group E).
I had photographed everything from meetings to sports, accidents, grip and grins, school events, community events, a funeral and photo essays. Some of it was fun, and the job afforded me some cool privileges.
But there were no fairy tales, no chance to make the world as I wished it would be. I had to be the guy who asked the uncomfortable questions and took pictures where no one wanted a photographer. That's OK for some people. But I wanted to make fairy tales.
I've spent hundreds of hours studying, training and honing my craft at all levels. I continue to study the latest business and photography techniques to improve my service and results and have trained with the best photographers in the world, including Jerry Ghionis and Doug Gordon.
With a vision for a better photography experience for classic Wisconsin couples, I began studying and practicing wedding photography in 2012. I briefly contracted with American Wedding Group and Edward Fox Photography before specializing as a wedding artist full-time on my own in 2014.
I live in Horicon, Wisconsin with my wife, Heather, and two foster daughters.