Helping you become the photographer you want, faster.
Twenty years after I started, I was still an amateur in photography — outsmarted, outspent and outgunned. I was rejected, dejected and felt like I was never "gifted" enough to break through.
Do you ever feel that way? Like your camera isn't good enough? Your lens sucks? You're lost in post processing? Exposure is a confusing mess? Are your pictures just "blah?"
Why are things still like this when technology has advanced so much and has become so cheap?
Unfortunately, photography isn't something that just comes to you the more you do it, or something you magically get better at when you upgrade gear. That's true for most things, but photography comes with a false sense that because it's so accessible, it must be easy.
It's ok that you weren't born a master, believe me. Most photographers who know anything never went to school or were born with any particular gift in the craft. Most worked hard to hone a little bit of talent into a skill, then a craft, and sometimes into a business.
The key is recognizing that 90 percent of people start photography backwards, trying to build a foundation on gear and settings and, maybe one day once they've done all that, throw in some light.
The way you get ahead is by putting light first, before any equipment or settings. That's countercultural by the way. It defies all instinct and emotion. It defies the excitement of a new camera, a fancy lens, the lure of academic debate. But those distractions are keeping most photographers on the Beginner Hamster Wheel. Most stay there for years before it kicks them off into another hobby.
If you want to get anywhere in photography higher than where you are now, you must do this:
Admit you don't understand photography. You always have to ask someone which settings are best, how to shoot a scene, and you can't "crack" the code of consistent, intentional, professional results. Professional photos have a marketable quality, whether you choose to market them or not.
Admit you must get help to succeed.
Accept help from an expert and submit yourself to the instructional process.
Apply and practice with discipline the information you're receiving. Photography isn't a couch game. You must get up, pick up your camera and apply the techniques and information you're given, repeatedly over time.
Share your success and expertise with others in need.
It sounds simple. But your instinct as an artist is probably telling you to ignore the rules, be free-spirited and try to figure everything out yourself.
Here's what I know:
No artist has ever figured it all out on his or her own. Yes all the greats had talent. But they also had teachers, mentors and a great work ethic.
The rules are simple, but millions of photographers keep ignoring them and keep struggling.
You won't magically learn the secrets just by doing more photography. You must get intentional with your education and application of knowledge.
What you're doing isn't working and will keep not working until you do something different. If it were working, you wouldn't be here.
With my help, you'll be able to:
See and visualize as a photographer, not a bystander
Intentionally and consistently make interesting, impactful, professional quality images
Save money on gear you don't need, while investing in the right gear
Save years of struggling with basics
Direct your gear precisely to create the images you envision, not accidentally
Become more valuable in the marketplace
I went from not understanding exposure or flash, getting rejected from all of my studio applications, to becoming a valuable assistant/second shooter, booking $4000+ weddings and working with fun and high end clients and taking more joy in my personal work.
So why do just teaching? Actually, I enjoy teaching photography more than the business of photography, and it's important.
Contact me today for a free planning session and to start your 1-on-1 training. There's no contract, no commitment. Just as much training as you want until you master exposure and the basics of light. We can meet in person or over video chat.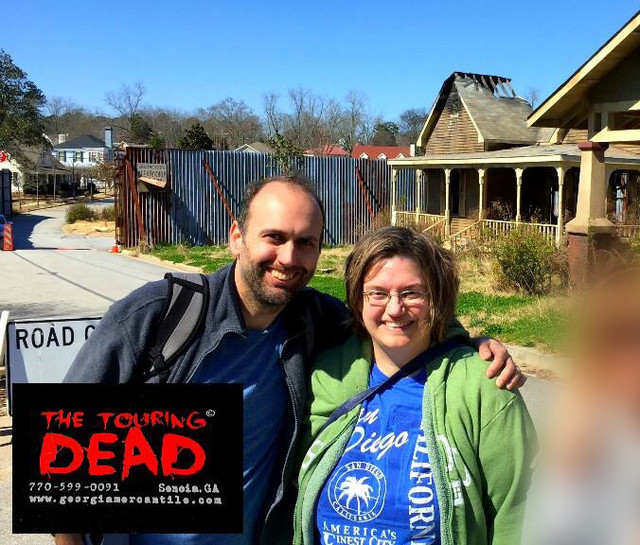 Experience
Three-time Wisconsin Newspaper Association award-winning photographer and writer, including 2nd place for general news photograph in his category in the 2008 WNA competition judged by other newspapers.
6+ years of newspaper photojournalism experience, photographing everything from accidents to meetings, state high school sports, and regular community and sporting events, as well as writing and designing for the paper.
6+ years as a solo wedding photographer.
Former photographer for American Wedding Group (The Pros, Wedding Bug) and Edward Fox Photography.
Trained with Jerry Ghionis, widely considered one of the top 5 wedding photographers in the world, as well as Doug Gordon and Moose Peterson, who along with Mr. Ghionis are Nikon Ambassadors.
Photographed in places such as Denali National Park as well as Badlands, Grand Teton, Yellowstone and Great Smoky Mountain National Parks. His clients have included Widmers Cheese Cellars, Mandel Group, American Family Insurance and the City of Horicon, among many wedding and portrait clients.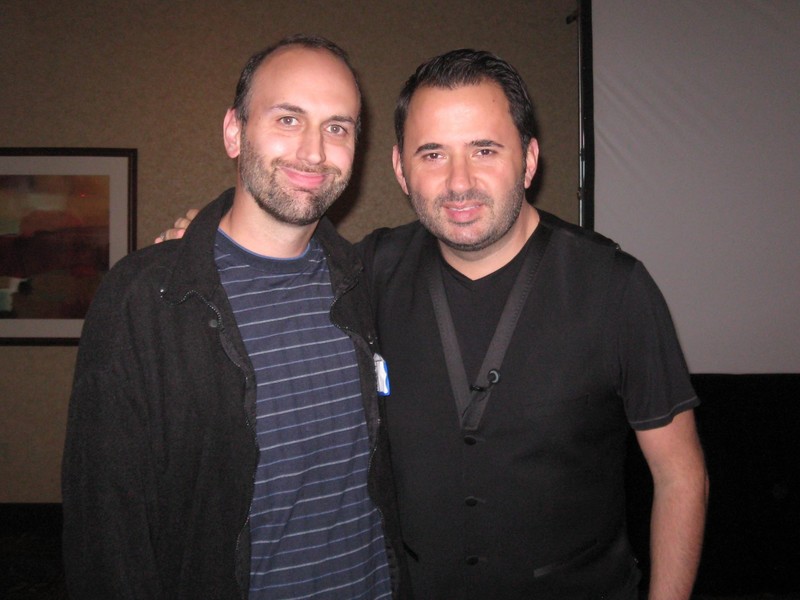 Me with one of the most highly regarded wedding photographers and photography educators in the world, Jerry Ghionis (on the right ;-D).
Photography background
I'm from Sheboygan, Wisconsin, and hold a bachelor's degree with honors in writing from Lakeland College. I've had poetry published in Phantasmagoria and Wisconsin Review as well as photography in numerous publications. In 2014, I was featured on the cover of Local Leben magazine, which covers local life in the Beaver Dam, Wisconsin area.
You might understand more about my penchant for glamour and classical photography when you consider what I did for my first six years as a professional photographer.
From 2004 to 2010, I worked as a photojournalist/reporter for the Dodge County Pionier in Wisconsin, where I was an innovative photographer, page designer and writer, winning Wisconsin Newspaper Association awards in those categories in 2007 and 2008 (click here; General News Photo, Group E).
I had photographed everything from meetings to sports, accidents, grip and grins, school events, community events, a funeral and photo essays. Some of it was fun, and the job afforded me some cool privileges.
But there were no fairy tales, no chance to make the world as I wished it would be. I had to be the guy who asked the uncomfortable questions and took pictures where no one wanted a photographer. That's OK for some people. But I wanted to make fairy tales.
I've spent hundreds of hours studying, training and honing my craft at all levels. I continue to study the latest business and photography techniques to improve my service and results and have trained with the best photographers in the world, including Jerry Ghionis and Doug Gordon.
With a vision for a better photography experience for classic Wisconsin couples, I began studying and practicing wedding photography in 2012. I briefly contracted with American Wedding Group and Edward Fox Photography before specializing as a wedding artist full-time on my own in 2014.
I live in Horicon, Wisconsin with my wife, Heather, and two foster daughters.