A new mission
"Gold from the American River!" shouted Sam Brannan in the streets of 1848 San Francisco.
The wedding and portrait photography industry, if not the photography industry in general, is in near direct parallel to the gold rush of the mid 1800s. The market was primed for it in around 2000 when technological advances had put high-powered DSLR cameras affordably in the hands of anyone who couldn't find the shutter button.
Then with the explosion of YouTube and social media, anyone could find (not necessarily learn or master) professional secrets that once absolutely required hard, cheap labor under a skilled master.
Like Brannan running through the streets shouting "Gold from the American River!", once the Internet introduced the masses to the success of a few high-profile photographers, the rush for the "me toos" to achieve the same was on.
For about three years, I had the fever same as anyone else. I was hooked on the drip -- of marketing master courses, branding guru videos and articles, Facebook ad after Facebook ad, workshop after workshop, anything that promised I could increase my income if not make six figures (if I did all the work correctly).
But during the gold rush almost no one got rich looking for gold, and almost nobody will get rich on photography. That's the wrong reason to do it anyway.
I realized chasing six figures wasn't making me actually happier. When I left full-time wedding and portrait photography in March 2018, I felt a great sense of relief and physically less stress.
So I saw a different direction for my work.
From the time my dad first handed me a camera, my love of the art, craft and joy of photography hasn't changed. Now that I can focus my business on that, I can explore many more different avenues for expressing and sharing that, without all the pretense and brand-babble buzzwords like "unposed," "honest" or "preserve."
My specialty is still weddings and portraits since that's what I've spent the most time refining. My passion is still landscape and nature photography. I love the adventure, from the planning, to the gearing up, to watching for the right light and subject.
I'd love to share my experience with you or your group, or handle your photography needs. I can help you grow and enhance your vision and craft, whether it's to make more money, more satisfying pictures or just be a happier photographer.
You don't have to be a six-figure photographer to be a happier photographer.
Challenge yourself to focus less on gear and more on the joy of photography. Perhaps I'll see you in my next class, on my next blog post or just out there practicing the craft.
Photography. What a wonderful gift!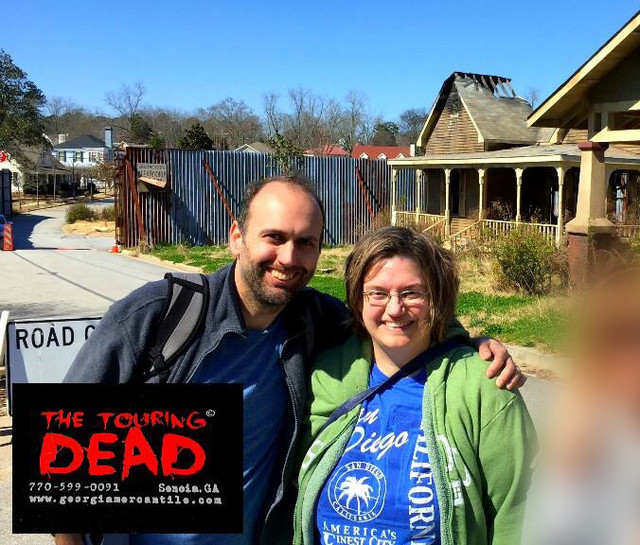 Bio
Joel Nisleit is a three-time Wisconsin Newspaper Association award-winning photographer and writer, including 2nd place for general news photograph in his category in the 2008 WNA competition judged by other newspapers.
He has six-plus years of newspaper photojournalism experience where he photographed everything from accidents to meetings, state high school sports, and regular community and sporting events, as well as wrote and designed for the paper.
He followed his successful photojournalism stint with six years as a wedding photographer. Initially, he worked for American Wedding Group (The Pros, Wedding Bug) and Edward Fox Photography, and assisted Front Room Photography, before going solo and earning up to $4,500 per wedding.
Joel has received training from Jerry Ghionis, who's widely considered one of the top 5 wedding photographers in the world, as well as Doug Gordon and Moose Peterson, who along with Mr. Ghionis are Nikon Ambassadors.
He has photographed in places such as Denali National Park as well as Badlands, Grand Teton, Yellowstone and Great Smoky Mountain National Parks. His clients have included Widmers Cheese Cellars, Milwaukee real estate developer Barry Mandel as well as American Family Insurance and the City of Horicon, among many wedding and portrait clients.
Joel is from Sheboygan, Wisconsin, and holds a bachelor's degree with honors in writing from Lakeland College. He's had poetry published in Phantasmagoria and Wisconsin Review as well as photography in numerous publications. In 2014, he was featured on the cover of Local Leben magazine, which covers local life in the Beaver Dam, Wisconsin area.
Mr. Nisleit lives in Horicon, Wisconsin with his wife, Heather, and two foster daughters.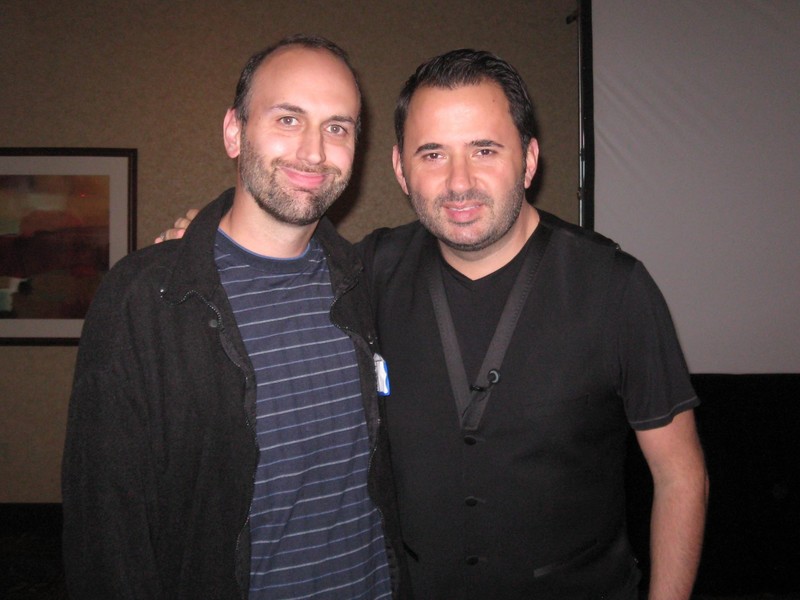 Me with one of the most highly regarded wedding photographers and photography educators in the world, Jerry Ghionis (on the right ;-D).
Photography background
You might understand more about my penchant for glamour and classical photography when you consider what I did for my first six years as a professional photographer.
From 2004 to 2010, I worked as a photojournalist/reporter for the Dodge County Pionier in Wisconsin, where I was an innovative photographer, page designer and writer, winning Wisconsin Newspaper Association awards in those categories in 2007 and 2008 (click here; General News Photo, Group E).
I had photographed everything from meetings to sports, accidents, grip and grins, school events, community events, a funeral and photo essays. Some of it was fun, and the job afforded me some cool privileges.
But there were no fairy tales, no chance to make the world as I wished it would be. I had to be the guy who asked the uncomfortable questions and took pictures where no one wanted a photographer. That's OK for some people. But I wanted to make fairy tales.
I've spent hundreds of hours studying, training and honing my craft at all levels. I continue to study the latest business and photography techniques to improve my service and results and have trained with the best photographers in the world, including Jerry Ghionis and Doug Gordon.
With a vision for a better photography experience for classic Wisconsin couples, I began studying and practicing wedding photography in 2012. I briefly contracted with American Wedding Group and Edward Fox Photography before specializing as a wedding artist full-time on my own in 2014.