Frequently asked questions
Top Questions
My fiancé and I don't feel that photogenic and generally don't like having our pictures taken. Are you the right photographer for us?
Absolutely because I have lots of ideas for you and I understand everyone photographs differently. Everything about you, your fashion, environment, the light will inspire different pictures from the last wedding, even at the same location. Read the reviews. My clients feel any direction I provide is tasteful and natural. If you have any doubts, talk with me immediately and I can show you more examples.
What kind of weddings do you do?
I work with real couples who have realistic weddings. I've photographed small orchard weddings with tent receptions, to elegant hotel ballroom weddings. What I do with locations, lighting and storytelling creates a consistent, elegant look for any wedding. Select me, and I'll make your pictures feel like a fairy tale. Talk with me today.
Your work is gorgeous, but can we afford you?
Absolutely. A lot of photographers start at 3000-4000 just for digital files and no album, and their pictures look like snapshots with unrealistic styling. With me you're investing in a wedding storyteller-album designer who'll create a custom, full album with as many pages as you need, and a complete set of gift prints, no additional charge. I'm flexible with the retainer and installments. Plus committing to an album means I'm more invested in your results than someone just handing off files.
It looks like our wedding will be too far away. Do you travel?
Yes, being from Horicon, I travel just about anywhere you need. For anything more than 120 miles round trip, I charge a flat $150 for travel, plus extra if additional days/nights are required for travel. Talk with me about your destination wedding too.
Can we get a quick quote?
You can get an estimate as soon as you set up a quick phone chat. If you decide to move forward, we'll meet up over coffee or Skype and get to know each other better and iron out all the details. Then you'll get a full quote with contract.
Will you capture the unique character of our venue?
Yesssssss! Many couples want to know if I've shot at their venue before. For me it's more important to operate on a belief system and skill set. I know how to make any environment a character in your story. I also take cues from you, your fashion, the environment and light to make different pictures than the previous wedding, even at the same place. I may also scout a location ahead of time at my discretion so we don't waste time on the wedding day.
How many hours do we need to set aside for pictures? What locations are best?
I obsess over these details because I don't want to waste time on the wedding day. I'll help with how much time things take, picking locations and putting together a custom schedule, as well as incorporating your must-have shots. Couples also feel a great relief meeting with me several times before the wedding, not just a phone call the week of like most photographers.
What makes you different?
Because my style is so organic and improvisational, I'm able to find and create images where other photographers would give up. I incorporate so many things unique to you and your wedding into a story. Because I'm committed to an album, my entire shooting mindset is that the images must be beautiful and tell a story, and my clients agree because they rarely put random snapshots into their albums. And I'm there to support you and build your heirloom after the wedding. This is a one-time experience you should celebrate, not feel stuck with. Put my experience and support to work for you.

Collections/Pricing
We're looking for (two photographers, canvases, engagement, something not listed). Can we get that?
Yes I can help you put together the collection you want but there are so many variables and your wedding will be different, so talk with me right away. Dates book fast.

Are we required to buy anything after the wedding?
No. Your booked experience will provide a complete collection of wedding art, from a custom album with as many pages as you need, to retouching, to a complete set of gift prints, all for a flat fee.
How much is it to reserve you?
You pay 40% of the collection price to reserve your date so I can begin working on your behalf. I'm also flexible with reservation retainers and installments to make it as easy as possible for you to reserve me.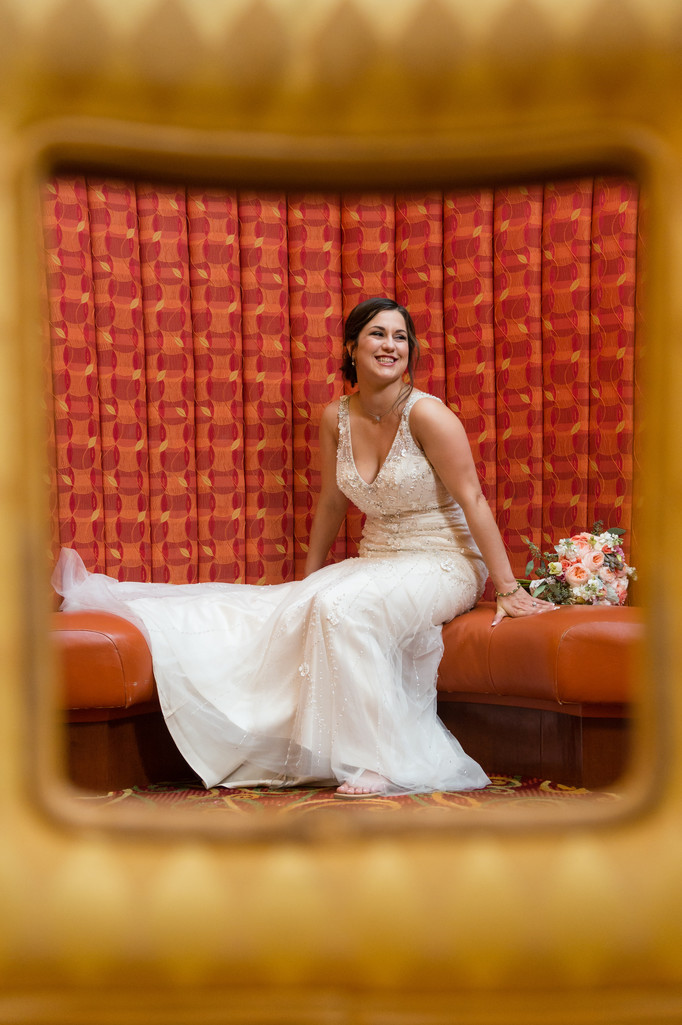 Delivery
When can we expect to see our pictures?
In just 5 weeks from your wedding date, I'll have your complete collection ready, including the complete album design. You can proof your album and make any changes at the reveal session. This saves you months. Most photographers take 6 to 12 weeks just to drop off digital files.

Are the files edited?
My team of experts develops your digital proofs (the files I deliver) with my TruReveal process for the most faithful representation of what I saw through the lens. There are no gimmicky filters or "styles" that anyone can download for $20. Nobody can download my style.

Are the images retouched?
Every album image is retouched at no extra fee and includes stray hair removal, eye bag softening, blemish removal, teeth whitening and skin smoothing. I also retouch every enlargement 11x14 or larger at no additional charge, if you order it from me. Proofs are not retouched. Some photographers count their basic developing as retouching, which it's not, so know what you're getting.

When do we get the album?
You may pick up your album as soon as 3 months after your wedding. I've streamlined the proofing and approval process so that most couples finish their album during their reveal session. The longer you take to approve it, the less likely you'll do it and the longer it will be until you get your heirloom.

When do we get the files?
You get your TruReveal Digital Art Proofs on the Soul USB as soon as you pay your album deposit. I release your online gallery right after your reveal party.
How many images do we get?
Most clients get 700-900 developed proofs, but I'm more about the story and quality than a fixed number. I don't impose silly caps on quantity. Every wedding is different and you may get more or fewer.
Can we see more images or outtakes?

No. Culling, which is the process of selecting images, is painstaking and every effort is made to include all images that add to and balance the story. If I have only one image of a person, I'll include it even if it's slightly out of focus. This process saves you days to weeks. It wouldn't make sense for me to hide a great image from you. The outtakes are deleted immediately.
Do we get the copyright?
No, you get a license to copy and print the images as long as you don't do anything commercially with them. It's like owning a Blu-ray movie. You don't "own" the rights to the movie, but you have a license to play it as much as you want personally. If you wish to purchase the legal copyright to your images, such as if you're a celebrity or high profile client, you may pay an additional fee to be negotiated.

Style and Quality
Would you say you're more photojournalistic or posed?
If you can't tell, you win.

Will you copy my Pinterest board?
It's your wedding. I might try 2-3 half-attempts to copy something you found on the Internet. If Pinterest has helped you find a style or photographer you like, then trust that professional to do his own thing. It's a lot less stressful.
What effects you use?
Literally no software effects, except the occasional monochrome conversion. My idea of authenticity (I prefer faithfulness) is doing the imaginative work in the camera, not in software.
Can I give you a shot list? Do have a shot list?
I would love an exact list of family groupings to expedite family portraits, and I have some sample outlines to help with that. And if you have highly specific must-have shots, like "the guys with all their weird socks," that's OK. We'll go over this in advance. You'll probably think of a lot of shots on the day, too, so don't be afraid to call them out. In my experience, however, working from a lengthy shot list for the entire day negatively affects my awareness and my ability to produce the wonderful, natural story you hired me for.

Business & Details
What kind of gear do you use?
I carry two professional Nikon DSLR cameras (D4 and D700) with a variety of professional Nikkor (Nikon) lenses, three Nikon Speedlights with remote controls, plus one studio strobe and a variety of other tools.
How do you keep our images safe?
I keep the digital film on me at all times. I never leave my cameras anywhere without removing the memory cards, so even if all of my gear gets stolen, you'll still have the images. Amazingly many photographers haven't figured this out. I also keep your images in three locations: two local and one online. Amazingly many photographers have only one local copy. You may choose to have a password for your Web gallery, though most couples find it easier not to. You choose whom to share your link with.

Do you have insurance?
Yes! I have equipment and liability insurance through a Professional Photographers of America recommended provider and can provide proof if necessary for your venue.

How do we reserve our date?
Your date is available until you sign the contract and pay the retainer, both! It's first come, first served, and I've had to tell several brides the news that I was unavailable for their date.