Express yourself with custom heirloom albums
In the back cover of every album that leaves my studio, you'll find my name stamped not for advertising but because I'm committed to making history. Dumping digital files is only half a job. Give your family a real piece of history and stories to share about the day your family tree started a new branch. The album is the element of every collection I'm most proud of and excited to bring to life.
The easiest way to get an album
Album design is a labor of skill, artistic vision, storytelling and creative passion. There's no better person to design and produce it than your wedding artist.
The first step is picking the best assortment of images to tell the story. Rather than pick individual images, I block out sections of the story and then reduce and refine.

All of the images on a spread relate to each other and move the story forward. There's balance between details, moments, people and art. Color wouldn't go with black and white. Guys getting ready wouldn't go with women getting ready.
I take the artistic license of designing the first draft for you. This saves you a lot of time and enables me to show you the initial story and walk you through the story behind each spread and why the images work together.

Revisions
Many couples make their lives easier by pushing the "Done" button and ordering the album as designed! However, if you need revisions, we can do those during your private reveal party. This real-time proofing is the fastest way to approve your album. We'll have access to all of the images so you can approve your album quickly on the same day you see your pictures!
Retouching
After you approve the design and pay 50% of the balance, I retouch every face in the album, which could be 200+ faces. I sometimes retouch detail shots if there are any distracting elements. Retouching is complimentary and includes skin smoothing, blemish removal, stray hair removal, eye bag softening, eye and teeth lightening. You can do pretty much anything for an additional fee.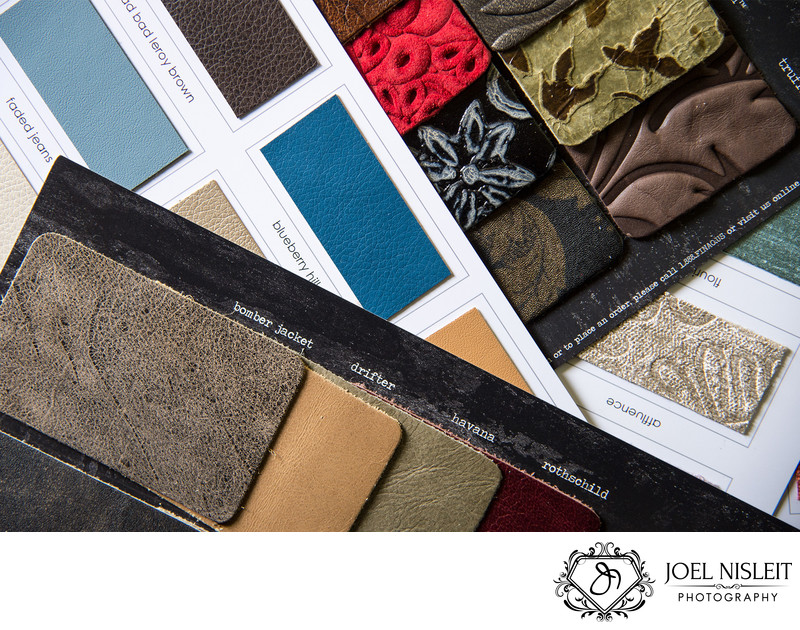 Express Yourself
A wide selection of the most luxurious and interesting materials, combined with optional cover features, will make your album a conversation piece. It also means your book is a pure expression of you. Choose from physical swatches in person or digital swatches if you can't visit in person.
Printing
I take care of all of the ordering and printing so no action is required from you. I send the retouched spreads to the printer for custom printing and binding. It's shipped to me for inspection and you pick it up in person to ensure it doesn't risk damage being shipped a second time. If it's not feasible to pick up your album, you may have it shipped direct no extra charge.
Timeline
You'll see your initial collection and album design within 5 weeks of the wedding. The faster you approve your design, the sooner you'll get your album. From approval to ordering is typically 2 weeks since the retouching takes time. From order to pickup is typically 2-4 weeks. So, you may have your album within 3 months of your wedding.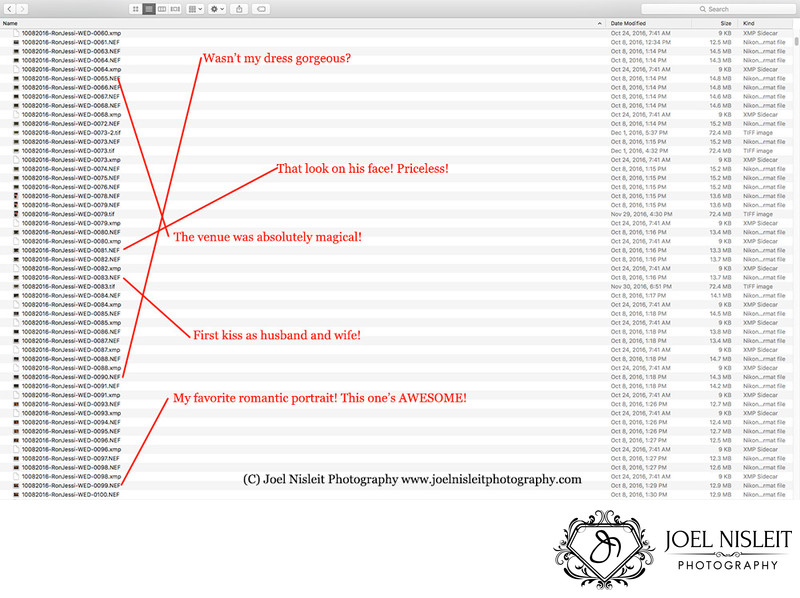 Who looks at their wedding pictures enough anyway?
You may have heard bitter couples say something like "Who looks at their wedding pictures anyway?" Of course they probably paid for a wedding photographer rather than invested in an artist, so when they got their pictures back they didn't see them as something worth putting in an album.
I can't predict what will make your pictures more valuable in the future, but I can tell you it's not how often you look at them that matters. It's the quality of the experience each time you do.
Albums go with wedding photography for the same reason books have punctuation, sentences, paragraphs, chapters and page numbers. Story. Imagine trying to read a novel without punctuation or paragraphs, just a massive barrage of formless ingredients. This is the equivalent of digital files on a drive.
Without an album, there's no story. Without story, there's nothing to experience. With nothing to experience, you have no motivation to look through the pictures twice.
Why you can't just do it yourself
You could get an album on your own, but it wouldn't be the real thing. Cheap vanity presses like Shutterfly, even good ones like Zno and BrideBox, don't make the same albums. They may use fancy words like "flush mount" or "silver halide," but differences in materials and craftsmanship mean those albums aren't heirloom grade. DIY options drain weeks of your time and they still can cost hundreds.

Secondly, you can't buy the character that comes with age. The same album purchased new 5 years from now won't have the character and sentimental value of one that's been part of your life the whole time. It won't have been passed around or heard stories shared on the couch.
Thirdly, retouching requires Photoshop and up to 10-15 minutes per image if you have advanced Photoshop skill, so conservatively 16 hours for a typical album. Retouching service providers are expensive and generally reserved for professionals. With me, you get complimentary retouching on every album image.
Look inside a real client album: